My previous clients include executives, leaders, creatives, academics and professional women ready to bring their personality strengths to life.
Thank you so much! I really felt confidence with your decision and the total experience was very uplifting. I will definitely consult you again in the future!
Mark D
Edith has a big baggage of knowledge. I have been just on one seminar and already learned something useful, in other words you can start to change your style already after the first visit to Edith`s workshop.
Katerina B
Edith, you always inspire me! I got various useful tips from your seminar. I'm getting better at selecting clothes and accessories and knowing what is suitable to me. Now I have confidence in myself and I'm sure that I'll be back soon!
Junko
I just want to thank you for my wonderful Color Consultation yesterday. I had no idea I could learn so much about my color palette in such a short time! The biggest eye opener for me was that colors that I might not have liked from an emotional standpoint actually did a lot to light my skin and face from within. That means I have been missing out on even trying on clothes in the stores that might have looked fabulous on me simply because my mind was not a fan of a certain hue! (And I thought by my age that I knew everything) Thank you again for taking the time and helping me find some new color in my life.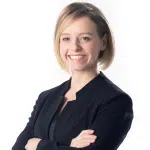 Emilie White
It was extremely pleasant to be followed by your professional advices. The survey, the friendly conversation, the choice of the best colors fitting my skin/personality and the selection of my clothes was excellent. Since then I have been trying to follow your advices and I have been receiving compliments. People around me have noticed the difference. I am sorry we know live faraway otherwise we could keep enjoying this experience. Big hug and thanks again.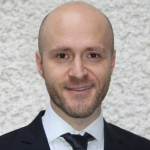 Mario Boccalero
When I read about Edith's color consultation service, I thought that now the time has came to buy a gift for myself, it was something I always wanted to do and hit totally! I always chose the clothes that I thought were good intuitively, but in the color consultation I saw that there was a variety of colors that I had not even considered before. I also learned that which kind of garments were most suitable for my body type and which less, and what kind of makeup was suit me the best to apply on my face. The before and after result was amazing, I found incredible to learn was changing some details. Edith is a great professional and that shows from the first moment, she has brought out the best of me in a short time, now I do my shopping with another look and enjoy my new ME. Thank you so much Edith!!
Katha Giesler
Being coached by Edith in a colour consultation has been a fantastic experience to become aware of my style, colour, body shape and proportion. Edith has an extended knowledge of fashion and a very good sense of style, expressed with strong professionalism. Since then, I have followed her advice and people around me are noting the difference. The first weeks after I published my photo, I registered +75% increase on people viewing my profile. Thank you Edith !
Thilbault Bonneton
I enjoyed the transformation as you did a amazing job to clean up my wardrobe to take away some old clothes, shoes, bags and accessories for donation. You gave me a new ideas for using existing clothing in a new combinations, so even though there were few items in my closet, I had more options. I also did not realize it was possible to fit in as a creative-sensitive in a corporate environment, and still be me, dressed confidently at work.
Jorge S
I was looking for a new LinkedIn picture but thanks to this very professional duo I had an incredible experience and learnt a lot about my professional personality. Edith and Lazarina (Photographer) tackle all the aspects of your personal branding: clothes, make-up, air, pose, lights, background…to help you to achieve your goals. Thanks to their experience and professionalism they understood my personal needs and gently guided me to find what I wanted to show. I worried before the shooting session but at the end, thanks to their kindness and the preparation done before I had a lot of fun and was beyond amazed by the results.
Alexandra Vernon
It was truly open-eyed experience. As an actress with many years modeling experiences, I thought I knew everything about myself. But I didn't. Edith pinned out very clearly and accurately how I am, what I want, and what should I do. Also knowing exact my body shape and proportion was really amusing. She made me realize how we are different from our own eyes to entire picture from another person's perspective. It was very interesting experience, I really appreciate for abundant Edith's knowledge. ,
Maya Murofushi
As a cosmopolitan individual, Edith is an extremely talented individual and I consider myself lucky to know her! She managed to make me feel comfortable but she immediately gained my trust. The make up and hairstyling experience with her was professional ,creative and unique ! Edith listens carefully to her customer, has an amazing instinct and eye, and was open to feedback , as I went through my journey finding that perfect look, which was very natural underlined with a strong sense of classic elegance . Thank you Edith.
Marianna Binder
After round of consultation, i understood some colors, fabrics and style needed that to addressed my body shape and skin tone. In my wardrobe some color I never thought it could help me looks great. It completely changed my old concept when there's the option to purchase clothing/costumes. I see a more beautiful world! Thank you for inspire me.
Rita Aria
Ready to see your testimonial here?
Call to book a free phone consultation or send a WhatsApp
+34 654 189 358